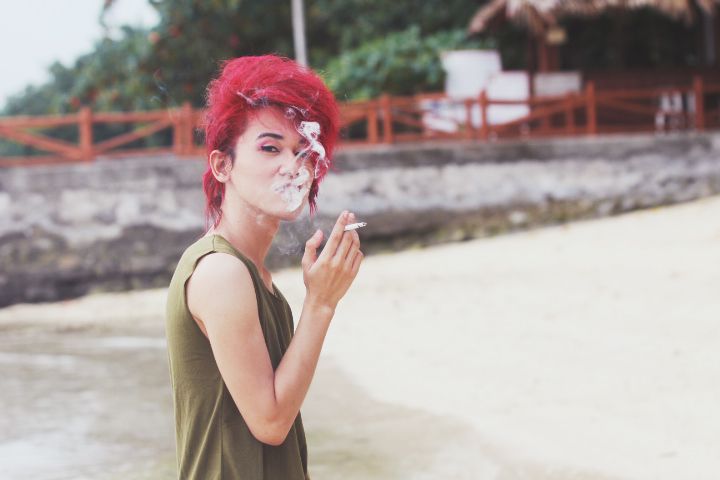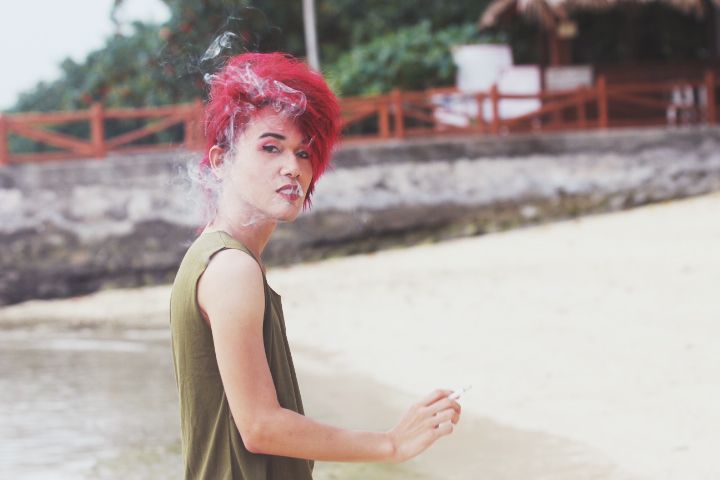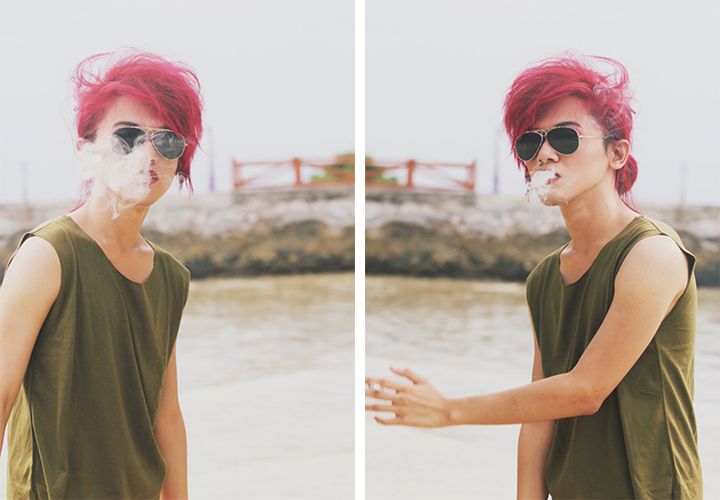 Since I'm still thinking of an outfit post here in blog, I thought of posting a couple of pictures first for no particular reason (just think of it as a 5-minute TV commercial okay?) These are some pictures the beautiful Miss Rona Jane Buca took during our shoot at Costa Marina, Samal Island for our school advertisement of an upcoming event. Actually my pictures here are not connected with the agenda of the day, but since I'm all suit up with hair and make-up, I took the chance for some shots when were still on break.
I've been smoking for just about two years already. Taught by some friends when I was still on second year college, I wasn't able to stop and now I find myself craving for a puff when I got nothing else to do. But what they say is true really, it's a stress reliever (not that I'm promoting cigarette smoking or anything) but when making projects, having a meeting on a café, taking a break from whatever work or just chilling around holding a beer, on the other hand I always have a cigarette to smoke boggling thoughts away.
Well I really don't know what other good stuff do I get from this death-in-a-stick but it's really hard to stop now. When I'm home at the province, every time I see an actor smoking in movies on TV, my mouth itches for a cigarette. I get jealous but I can't smoke at home since for sure my mother would choke me dead with a pack of cigarette on my mouth.
Then it gets worst! Me and my friends are having dilemmas now that Davao is officially a smoke-free city. "Smoking now is like indulging in Marijuana", as my friend said. We have to hide at the back of restaurants near the school or even stand at the side of parked cars just to hide from patrolling officers.
I still have a lot to say on this matter but they said it's for the best even for us smokers. On the bright I'm smoking less than before since now I get so paranoid looking out for police officers and so my expenses on buying cigarette also decreases.
But who am I kidding. This death-in-a-stick is part of my life! There's no brighter side for me than a smoke-all-you-can city! (And maybe a death-at-anytime country?)
CREDITS CREDITS CREDITS